Description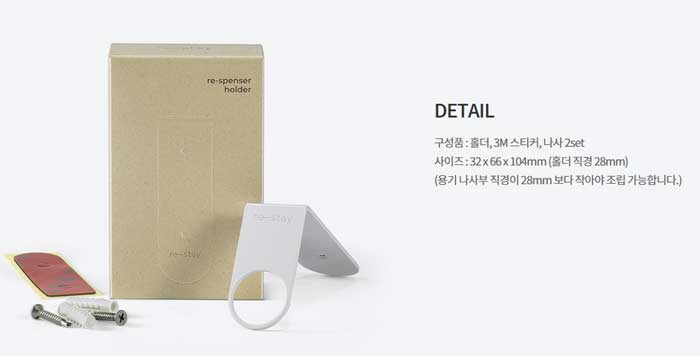 How To Use
Fixing with tape
01. Wipe off the dirt, water and grease on the adhesive surface to be installed and dry it well.
02. Fix the tape according to the guideline on the back of the dispenser holder.
03. After attaching it to the wall, press firmly for 3-5 seconds.
04. After one day, install and use a dispenser in the holder.
*caution
The enclosed sticker is made according to the weight of the response and the stay product. Depending on the condition of the wall (contamination, special surface), the adhesive strength may decrease.
Screwing
01. Place the dispenser holder on the wall you want to install and mark the screw hole location with a pencil.
02. Drill a hole in the pencil position and insert the knife block.
03. Align the screw hole and knife block position of the dispenser holder and fix it with screws.
04. Install and use the dispenser on the holder.